Wuufu's Words
The Magic of Music
Music always has a way of bringing our emotions to the fore of our being. It's what makes it such a popular art form. Now imagine the joy and amusement you'll get from hearing popular tracks sung in a fictional language for a fictional video game! Welcome to Simlish Songs sung so sweetly.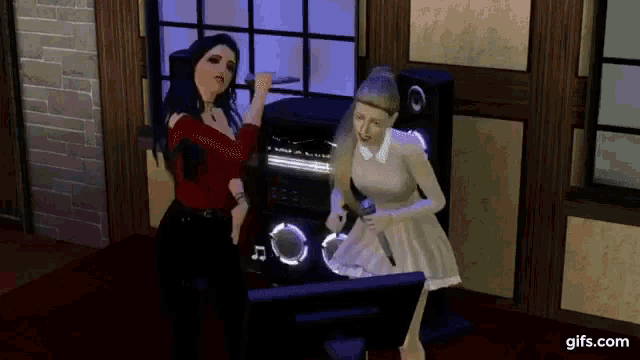 Simlish
While Simlish started out as a way of adding in dialogue that was non-repetitive and didn't need translating, it has since expanded in scope. Even though EA didn't have any intention of making it an official language, people have still tried. There are even Simlish to English translators out there, and music has a lot to thank for that, giving a loose method of matching Simlish to the original English words that the song stems from.
 Watch: Documentary
How The Sims convinced artists to sing songs in gibberish
More Popular Simlish Songs 
Rate, Comment, Share
Like the issue?
Please rate it below and share it with your friends!
And feel free to leave me a comment, I'd love to hear from you.